Hello, everyone! I haven't participated in
Top Ten Tuesday
for ages, but I thought it would be fun to start again. This week's theme is a great one: books I'd do almost anything to get early. This is very timely, since I'm in the process of requesting my ARCs for the next review period. It's hard to narrow the list down, so I decided to do just the ones from authors or series I'm already a fan of and sort them by release date (because I couldn't possibly prioritize them over each other!). I haven't read them so I can't make any recommendations yet, but I do highly suggest putting these books on your radar in the upcoming months:
1.
The Rose Legacy
by Jessica Day George (May 1, 2018)
Orphaned Anthea Cross-Thornley has been shuttled between family members her whole life. When she receives a letter from a long-lost uncle, she dares to dream that she will finally find a home. Upon her arrival she is shocked to learn that her uncle secretly breeds horses--animals that have been forbidden in their kingdom for centuries. More alarming is Anthea's strange ability to sense the horses' thoughts and feelings, an ancient gift called The Way. Confused and terrified, Anthea is desperate to leave, but when dangers arise that put her family and her kingdom at risk, she has no choice but to embrace The Way and the exciting future adventures it will bring her.
2.
Bob
by Wendy Mass and Rebecca Stead (May 1, 2018)
It's been five years since Livy and her family have visited Livy's grandmother in Australia. Now that she's back, Livy has the feeling she's forgotten something really, really important about Gran's house.

It turns out she's right.

Bob, a short, greenish creature dressed in a chicken suit, didn't forget Livy, or her promise. He's been waiting five years for her to come back, hiding in a closet like she told him to. He can't remember who—or what—he is, where he came from, or if he even has a family. But five years ago Livy promised she would help him find his way back home. Now it's time to keep that promise.

Clue by clue, Livy and Bob will unravel the mystery of where Bob comes from, and discover the kind of magic that lasts forever.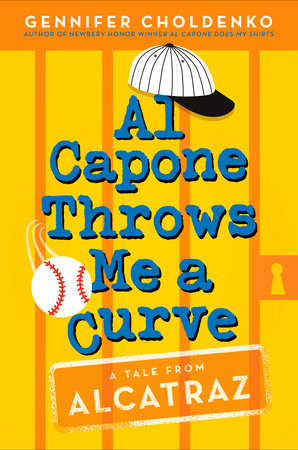 3. Al Capone at Alcatraz #4: Al Capone Throws Me a Curve
by Gennifer Choldenko (May 8, 2018)
Return to Al Capone's Alcatraz with Newbery Honor-winning author Gennifer Choldenko in this charming addition to the beloved series about the son of a prison guard.

Moose Flanagan lives on a famous island in California: Alcatraz, home to some of the most dangerous prisoners in the United States in the 1930s. It's the summer before he starts high school, and Moose is going to play a lot of baseball and win a spot on the high school team. But he still needs to watch his special older sister, Natalie–and then the warden asks Moose to look after his two-faced, danger-loving daughter, Piper.

In the cell house there are rumors that the cons will a strike, and that Moose's father might step up to a new job. Moose is worried: What will this mean for their family, especially for Natalie, who's had some scary run-ins with prisoners? Then the unthinkable happens: Natalie winds up someplace she should never, ever go. And Moose has to rescue her.
4.
Twice Upon a Time #4: Robin Hood, the One Who Looked Good in Green
by Wendy Mass (May 29, 2018)
There's two sides to every story . . . this time it's Robin Hood and Maid Marian like you've never seen them before.
5.
The Lost Books: The Scroll of Kings
by Sarah Prineas (June 26, 2018)
From Sarah Prineas, author of the acclaimed Magic Thief series, comes a stunning new tween fantasy where books literally come to life!

The powerful Lost Books at the palace library are infecting the rest with an evil magic, and two unlikely friends must figure out who, or what, is controlling the books and their power. If they can't, the entire kingdom could be at risk.

Sarah Prineas returns to her classic middle grade roots with this imaginative, fast-paced adventure for book lovers everywhere.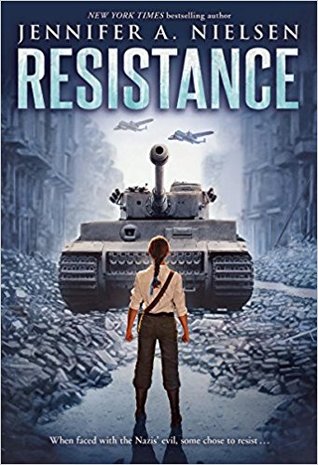 6.
Resistance
by Jennifer A Nielsen (August 28, 2018)
Chaya Lindner is a teenager living in Nazi-occupied Poland. Simply being Jewish places her in danger of being killed or sent to the camps. After her little sister is taken away, her younger brother disappears, and her parents all but give up hope, Chaya is determined to make a difference. Using forged papers and her fair features, Chaya becomes a courier and travels between the Jewish ghettos of Poland, smuggling food, papers, and even people.

Soon Chaya joins a resistance cell that runs raids on the Nazis' supplies. But after a mission goes terribly wrong, Chaya's network shatters. She is alone and unsure of where to go, until Esther, a member of her cell, finds her and delivers a message that chills Chaya to her core, and sends her on a journey toward an even larger uprising in the works -- in the Warsaw Ghetto.

Though the Jewish resistance never had much of a chance against the Nazis, they were determined to save as many lives as possible, and to live -- or die -- with honor.
7.
The Third Mushroom
by Jennifer L. Holm (September 4, 2018)
Ellie's grandpa Melvin is a world-renowned scientist . . . in the body of a fourteen-year-old boy. His feet stink, and he eats everything in the refrigerator--and Ellie is so happy to have him around. Grandpa may not exactly fit in at middle school, but he certainly keeps things interesting. When he and Ellie team up for the county science fair, no one realizes just how groundbreaking their experiment will be. The formula for eternal youth may be within their reach! And when Ellie's cat, Jonas Salk, gets sick, the stakes become even higher. But is the key to eternal life really the key to happiness? Sometimes even the most careful experiments yield unexpected--and wonderful--results
8.
Ogre Enchanted
by Gail Carson Levine (October 16, 2018)
In this prequel to Ella Enchanted, which can stand on its own, young healer Evie is transformed into an ogre by the meddling fairy Lucinda. She'll turn back only if someone proposes and she accepts!

Evie is happiest when she is healing people, diagnosing symptoms, and prescribing medications, with the help of her devoted friend (and test subject) Wormy. So when Wormy unexpectedly proposes to her, she kindly turns him down; she has far too much to do to be marrying anyone. And besides, she simply isn't in love with him.

But a certain meddling fairy named Lucinda has been listening in, and she doesn't approve of Evie's rejection. Suddenly, Evie finds herself transformed from a girl into a hideous, hungry ogre. Evie now has only sixty-two days to accept another proposal—or else be stuck as an ogre forever.
9.
Counting to Perfect
by Suzanne LaFleur (October 23, 2018)
Julia used to be the perfect big sister: she played great games and took good care of Cassie. Now life at home revolves around Julia and her daughter, Addie. No one pays much attention to Cassie: not to her competitive swim meets, and not to what's gone wrong with her friends.

When Julia confides in Cassie that she'll be leaving with Addie--without telling their parents--Cassie jumps in the car, too. As the days of lumberjack breakfasts and hotel pools start to add up, Cassie has to wonder: Could the sister who seems to be the source of all her problems also be the friend she's missed the most?

And that's it for me. Now it's your turn: what upcoming releases are you most excited about?