Okay, so for those of you who are new to this meme, here's how it works:
Teaser Tuesdays is a weekly bookish meme, hosted by MizB of
A Daily Rhythm
. Anyone can play along! Just do the following:
• Grab your current read
• Open to a random page
• Share two (2) "teaser" sentences from somewhere on that page
• BE CAREFUL NOT TO INCLUDE SPOILERS! (make sure that what you share doesn't give too much away! You don't want to ruin the book for others!)
• Share the title & author, too, so that other TT participants can add the book to their TBR Lists if they like your teasers!
My current read is
Princess Academy #3: The Forgotten Sisters
by Shannon Hale.
Synopsis (from Goodreads):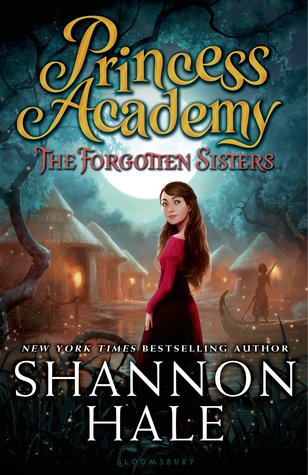 After a year at the king's palace, Miri has learned all about being a proper princess. But the tables turn when the student must become the teacher!
Instead of returning to her beloved Mount Eskel, Miri is ordered to journey to a distant swamp and start a princess academy for three sisters, cousins of the royal family. Unfortunately, Astrid, Felissa, and Sus are more interested in hunting and fishing than becoming princesses.
As Miri spends more time with the sisters, she realizes the king and queen's interest in them hides a long-buried secret. She must rely on her own strength and intelligence to unravel the mystery, protect the girls, complete her assignment, and finally make her way home.
Fans of Shannon Hale won't want to miss this gorgeously woven return to this best-selling, award-winning series.
(323 pages)

Here´s my quote, from page 71:
Miri flinched. Poisonous snakes were silent, harmless berries were loud, and in the middle of it all, Miri could not tell what was dangerous.
Does this interest you? Check back on Friday for my review!