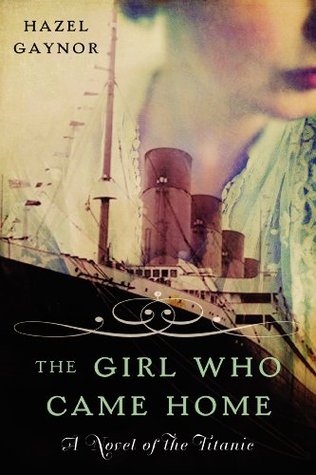 A voyage across the ocean becomes the odyssey of a lifetime for a young Irish woman. . . .
Ireland, 1912 . . .
Fourteen members of a small village set sail on RMS
Titanic
, hoping to find a better life in America. For seventeen-year-old Maggie Murphy, the journey is bittersweet. Though her future lies in an unknown new place, her heart remains in Ireland with Séamus, the sweetheart she left behind. When disaster strikes, Maggie is one of the few passengers in steerage to survive. Waking up alone in a New York hospital, she vows never to speak of the terror and panic of that fateful night again.
Chicago, 1982 . . .
Adrift after the death of her father, Grace Butler struggles to decide what comes next. When her great-grandmother Maggie shares the painful secret about
Titanic
that she's harbored for almost a lifetime, the revelation gives Grace new direction—and leads both her and Maggie to unexpected reunions with those they thought lost long ago.
Inspired by true events,
The Girl Who Came Home
poignantly blends fact and fiction to explore the Titanic tragedy's impact and its lasting repercussions on survivors and their descendants.
(384 pages)
Hmm. Well, I wanted to like it. I really did. But I just . . . couldn't. The narration jerks all over the place, from Maggie to Grace to Harry to Frances (a minor character living in America waiting for her sister to arrive). I could see why Gaynor wanted to have so many narratives: she was trying to depict the tragedy from every angle. But I just didn't work for me, and I wound up skimming through some parts just to read other parts about characters I cared about - until I realized I didn't really care about any of them that much, and started skimming through the entire thing.
No, that's not entirely true. I liked seeing old Maggie talk about her past with Grace. I'm always fascinated with the effect of the Titanic after the fact, and seeing this little old lady reminisce about her life and how it was changed by the sinking was pretty cool. Even if those scenes did feel like a slight rip-off of the James Cameron movie.
Anyway, I love studying the Titanic. My favorite books about it are either real first-hand accounts (warning: only read them if you want to cry!), or the occasional well-done documentary-style book like the amazing classic A Night to Remember by Sir Walter Lord. I've had my eyes peeled for a spectacular fictional book set aboard the Titanic, but have yet to encounter one that isn't either really bad (the worst one I ever read was The Time-Traveling Fashionista by Bianca Turetsky, which spends most of the book focusing on what people are wearing, and turns the tragedy into an "oops, better get out of here!" moment for the ditzy heroine). This may very well be the most well-researched fictional Titanic book I've read. The vast majority of the book is extremely detailed, and very true to history; you can definitely tell Gaynor did her research. Which is why I'm even more disappointed I didn't care about any of her characters.
Part of that isn't really her fault, though: I've had this problem before when reading books about the Titanic. After reading about so many real-life heroes and victims from the tragedy, I just can't bring myself to love, admire, or even really sympathize with made-up characters on the Titanic because they act the way they do or have the fate they do because the author decides that they will. For the people who were really on board the ship that night, it was real.
If you want a fictional book set on the
Titanic,
I still
recommend
this one, my lukewarm feelings toward it aside. It's probably the most detailed, historically accurate fictional account I've found so far, and it makes much easier reading than some of the first-hand accounts (which are written in the jargon of the day). If, however, you want a nonfiction book about the
Titanic,
please talk to me! I became obsessed with it two and a half years ago, and though it's been a while (I ran out of material to read), I still know my stuff and would love to discuss anything Titanic.