Okay, so for those of you who are new to this meme, here's how it works:

Teaser Tuesdays is a weekly bookish meme, hosted by MizB of Should Be Reading. Anyone can play along! Just do the following:
• Share two (2) "teaser" sentences from somewhere on that page
• BE CAREFUL NOT TO INCLUDE SPOILERS! (make sure that what you share doesn't give too much away! You don't want to ruin the book for others!)
• Share the title & author, too, so that other TT participants can add the book to their TBR Lists if they like your teasers!
Synopsis (from Goodreads):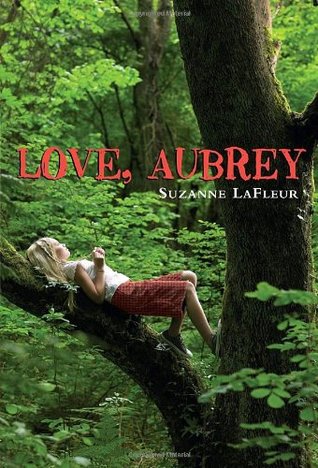 Click to view
on Goodreads
A tragic accident has turned eleven-year-old Aubrey's world upside down. Starting a new life all alone, Aubrey has everything she thinks she needs: SpaghettiOs and Sammy, her new pet fish. She cannot talk about what happened to her. Writing letters is the only thing that feels right to Aubrey, even if no one ever reads them.
With the aid of her loving grandmother and new friends, Aubrey learns that she is not alone, and gradually, she finds the words to express feelings that once seemed impossible to describe. The healing powers of friendship, love, and memory help Aubrey take her first steps toward the future.
Readers will care for Aubrey from page one and will watch her grow until the very end, when she has to make one of the biggest decisions of her life.
Love, Aubrey
is devastating, brave, honest, funny, and hopeful, and it introduces a remarkable new writer, Suzanne LaFleur. No matter how old you are, this book is not to be missed.
Here´s my quote, taken from page 12:
"Gram, read to me?"
"Okay, darling, like when you were little? You always loved a story . . . " Gram doesn't finish her thought, but I hear it finish in my head. She used to say it a lot, and the same words always came next: "Savannah, she wouldn't ever sit for a story . . . "
Does this sound interesting to you? Check back on Friday for my review.